You will be drawn by the serenity and captivated by our golf greens and lush tropical foliage.. Amidst this unbelievable surrounding lies our magnificent Garden lawn and Serenity Pond. Our beautiful wedding venues provide couples with breathtaking views of the amazing Koolau Mountains and Mount Olomana as we create extraordinary memories on their special day. …..
Experience the Royal Hawaiian Golf Club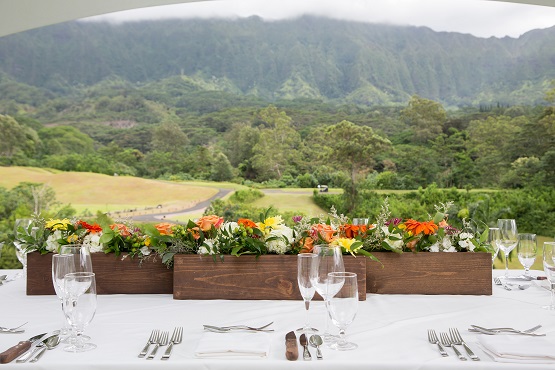 Stunning Views
Take-in the natural beauty of the Koolau mountains as they surround you and your guests on your special day. We have a multitude of reception and ceremony options which allows you to embrace the greenery and breathtaking views.
Delicious Cuisine
Our 5-star chef and team of cuisine cooks offer only the most sweet and savory dishes for your reception or intimate party. We offer a wide-range of menu options to fit anyone's taste buds.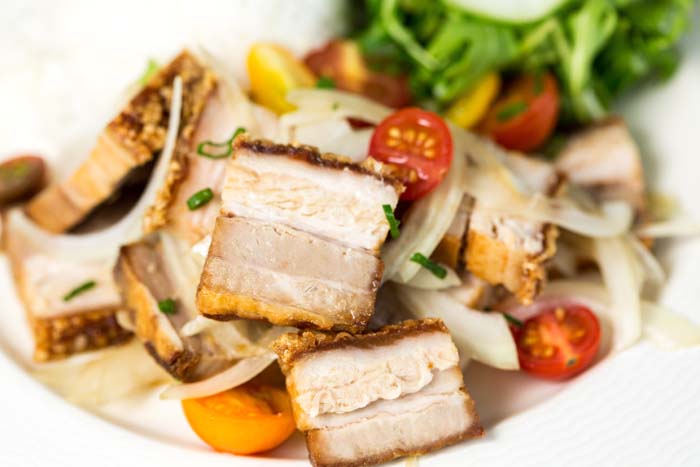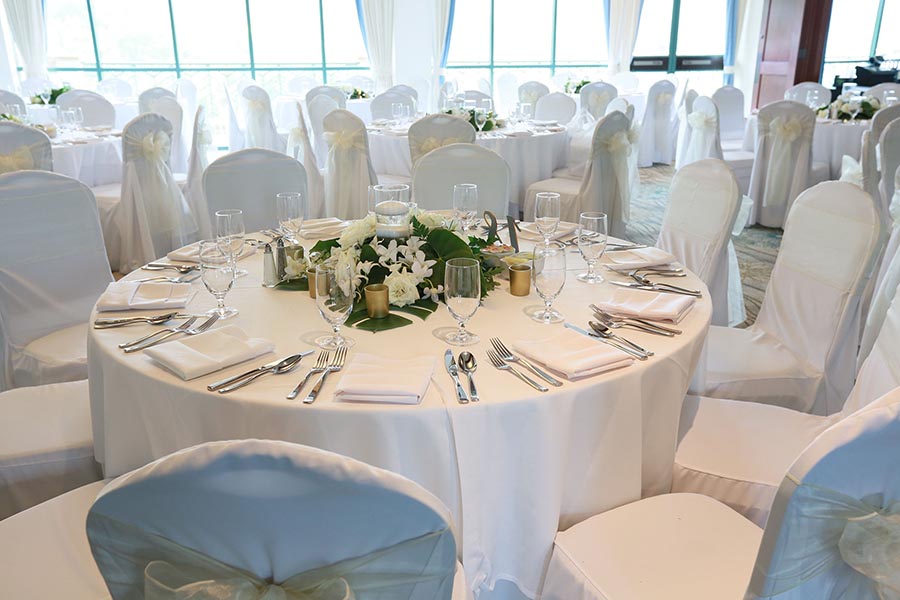 Unparalleled Service
Our attention to detail from design to service is what we really pride ourselves in. This is your special day and we want to ensure that you and your guests are treated with the top-notch service you deserve.
Outdoor Events
We are one of the few Oahu Wedding Venues that offers an outdoor set for special events and weddings so you can encompass the unique backdrop beauty of the Koolau mountains.
Oahu Wedding Venue Options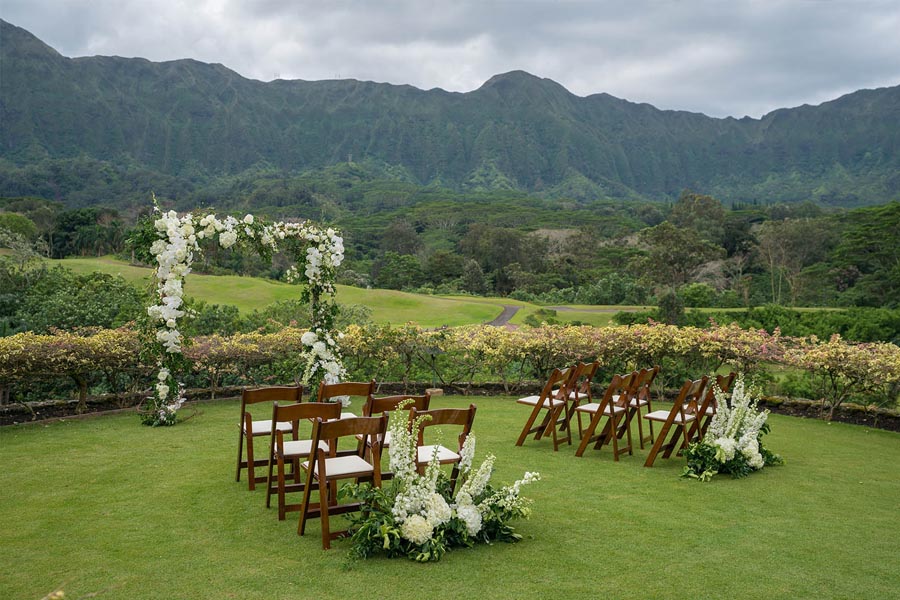 Garden Lawn
One of our most popular ceremony locations, the Garden Lawn, offers a unique experience and view for you and your special guests with lush greenery and the infamous Koolau mountains.
Serenity Pond
For those looking for a more intimate and private location, we have our serenity pond where you will be surround by our plush and dense hawaiian forest near the serenity pond.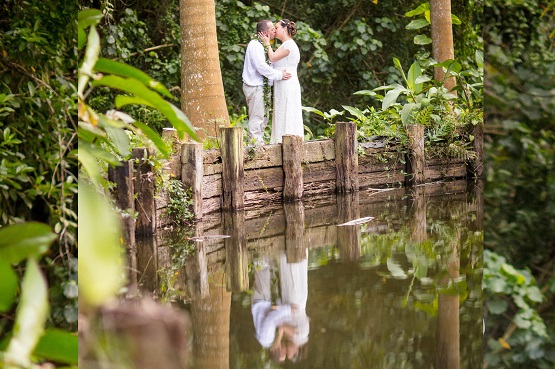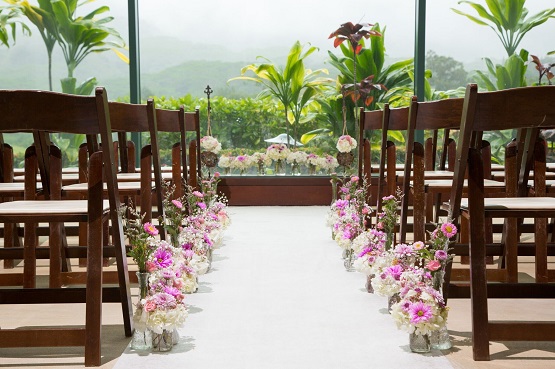 The O'lena – Indoor Ceremony
Looking for a more traditional indoor wedding? Don't worry we have got you covered. In our highly rated restaurant, The O'lena, we not only have a plethora of seating but our massive glass windows will still give you the feeling of an outdoor ceremony.
Watch Our Latest Wedding Ceremony
Watch our latest wedding ceremony as they begin their journey with our garden lawn ceremony.
Interested?
Want to book a site tour? We would love to show you what we have to offer.
Take a look at our wedding and enjoy. Photos do not do justice to the extreme beauty of the surrounding Koolau Mountains. If you enjoy the photos, come and visit us and take in all the breathtaking views in person.
Book Now?
Let our experienced wedding staff show you Experience the Royal Hawaiian Golf Club
Get one step closer to your dream wedding
Dinner parties are best enjoyed together, with friends.
Book now and leave the domestic fuss to us.